Trombones Class - Welcome to Year 5!
Welcome to Trombone Class! We are a group of 31 lively, inquisitive and positive thinking children with a growth mindset and a resilient attitude to learning.
In our class you will find our teachers and helpers: Mrs. Forder, Mrs. Higson, Mrs. Ng, the magical Mrs. Charnock, Mrs. Moores and Mrs. Bradley.
We learn by connecting lots of areas of the curriculum with a common theme. To keep learning fresh and exciting, there will be a brand new theme each half term!
We are all very exciting about the adventure that lies ahead of us and can't wait to show you all of the fun and exciting things we have been doing.
---------------------------------------------------------------------
PE will be on a Wednesday and a Friday.
Homework will consist of a weekly Maths task (from MyMaths) - this will be set on a Friday and will need to be completed by the following Wednesday. Times tables will also be frequently set.
Weekly spellings will come home on a Monday and be tested on a Friday. Children are also expected to read for at least 15 minutes 3 times a week. This should be recorded in Reading Records and signed by the adult who listened to them read. This effort will be rewarded with gold coins!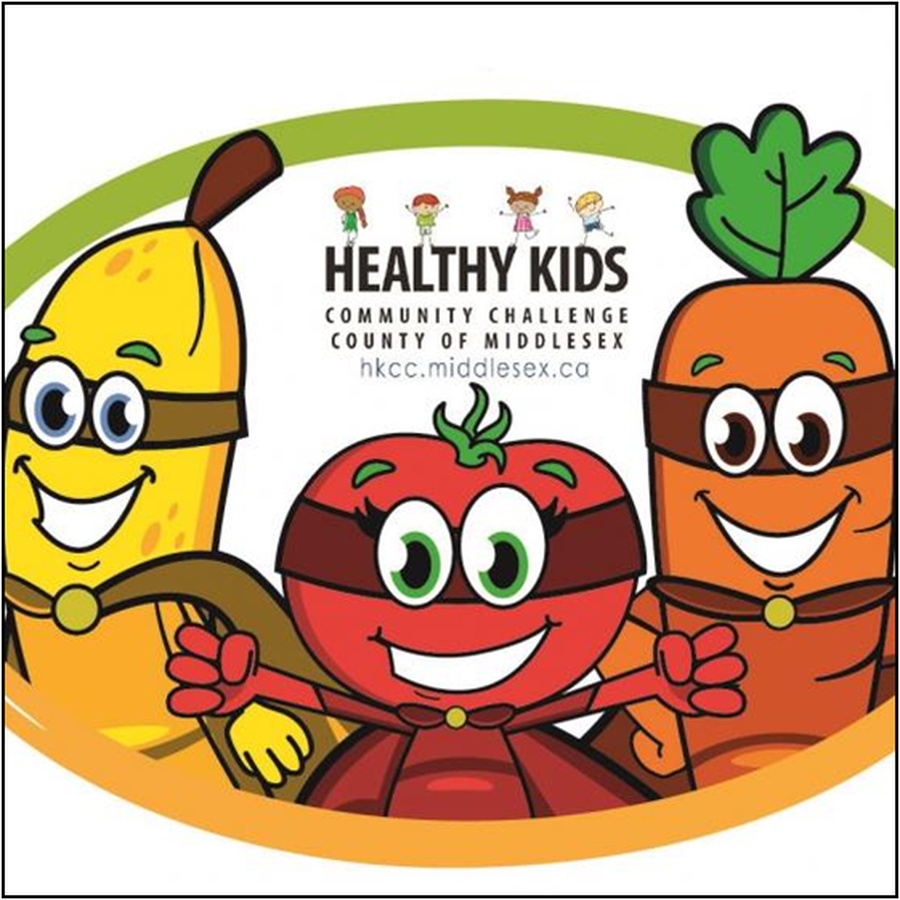 We've been thinking about how our bodies work and how to keep them healthy in Spring 1. In Science, Mrs. Ng has been helping us to explore the heart and lungs and also the digestive system. DT has had the focus of healthy eating and we've been looking at the food groups and how important balanced nutrition is. We are designing a healthy school meal in partnership with Mellor's Catering. Yum yum!

What an exciting day we've had! We started the day with another fabulous assembly from the equally fabulous Mrs. Ng who talked to us about this year's focus: Marine Life.
We were outraged by the fact that by 2050, there will be more plastic than fish in our oceans and decided that we needed to educate people so that this didn't become a reality. We spent the day writing and filming our own news reports!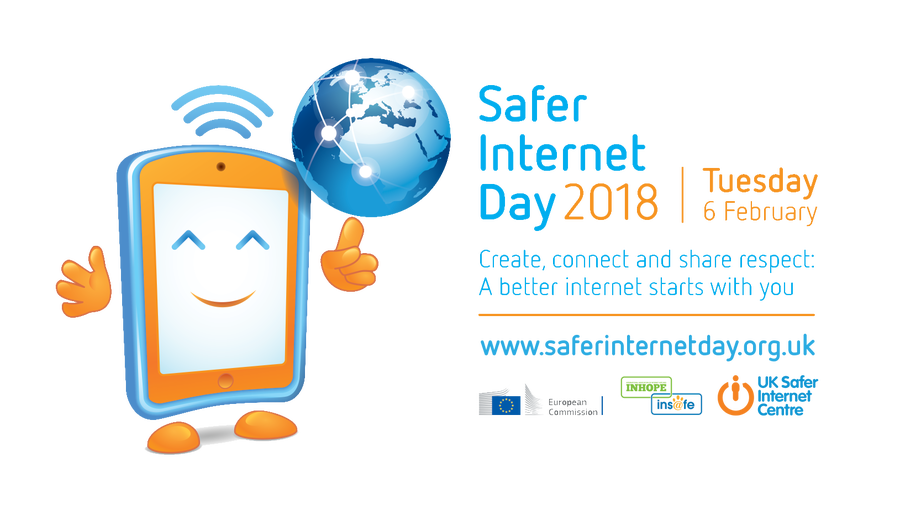 Today we have been looking positive and negative online behaviour; how this impacts on ourselves and others; and learning strategies to resolve online disagreements.
We have been working with The SMART Crew to illustrate 5 e-safety SMART rules. Click here to visit The SMART Crew for yourself!
In DT, we've been learning about nutrition and why having a healthy school lunch is vital for our health.
We had a visit from Laura, the nutritionalist at Mellor's Catering Services who provide our school meals. We all designed a healthy school lunch and then created a 5 day menu that was balanced and varied. After half term we will be working the the team from Mellor's once again to make our healthy burrito!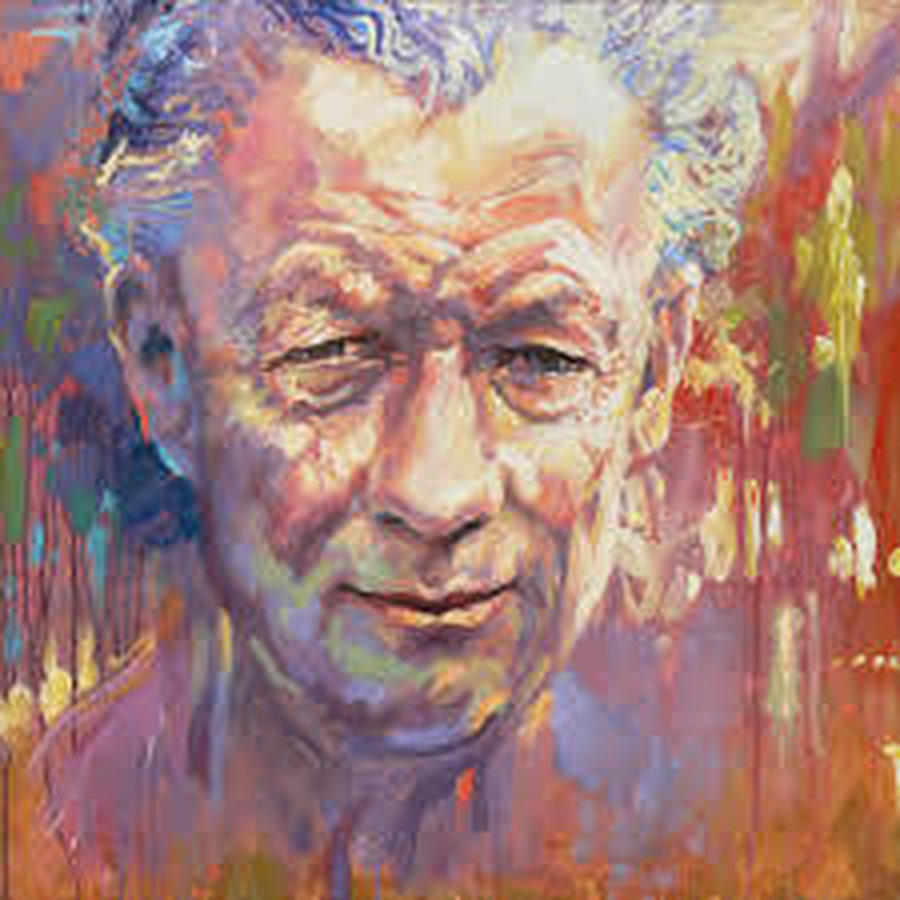 For Autumn Term 2, our focus is Music and Art as we explore the work of British composer Benjamin Britten. His work will provide us with inspiration to create our own music, learning about graphical notation and scores. We are also exploring the work of Wassily Kandinsky - a Russian artist who used music to influence his own artwork. We'll be singing songs and looking in detail at song lyrics - identifying themes and intentions in the work of artists like Bob Dylan and John Lennon. We can't wait!
In Science with Mrs. Ng, we have been investigating light and how it allows us to see. We have modelled how light travels in a straight line and observed reflection and refraction. Ask us to show you how light refracts using a small picture of an arrow and a glass of water. We thought it was amazing! The human eye holds no mystery for us now and we can explain what each part does. Investigating shadows was fun and we know that their shape and colour give us clues as to how light behaves. Finally, we considered the colour of light. We used lightsabres to show that mixing red, blue and green light gives us white light. Darth Vader (Tom), Rey (Nina) and Yoda (Jess) helped us to visualise this! We are looking forward to more Science next term.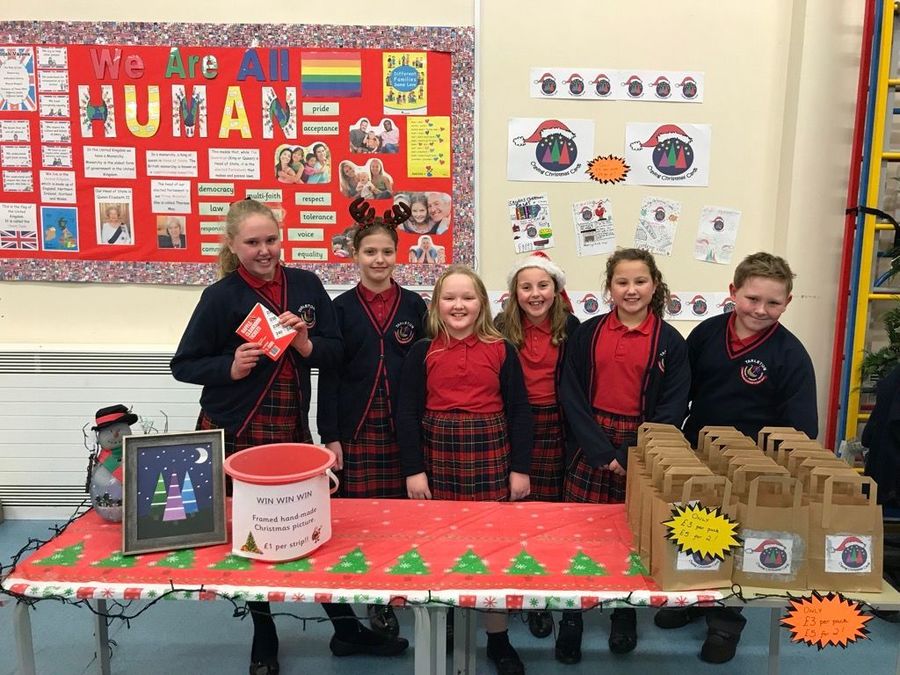 What an amazing week we've had!
Our brief was to design, make and evaluate a quality product that we could sell at the TCP Christmas Fair.
We had visits from our local business 'Dragons' who inspired us to develop our own small business skills.
Lots of DT and Art took place as well as opportunities for Maths and Writing. We also developed our Growth Mindset by persevering when things didn't work first time.
Here we are making our fabulous Christmas cards from the paint chips that your can pick up at DIY stores for free!
We managed to make £223 profit from selling our product at the Christmas Fair!! Well done Dudes!
Anti-Bullying Week
13th - 17th November 2017
Trombones are now brilliant Cyber Mentors! This week we have looked at online dangers, identified cyber bullying and its effects, celebrated our differences and suggested ways young people can behave positively in cyberspace. If you need any advice on how to stay safe online, we're the people to ask!
Click the image below for the ultimate internet survival guide. There are tips and tricks you'll need to stay safe online, beat the cyber-bullies and become a super-surfer.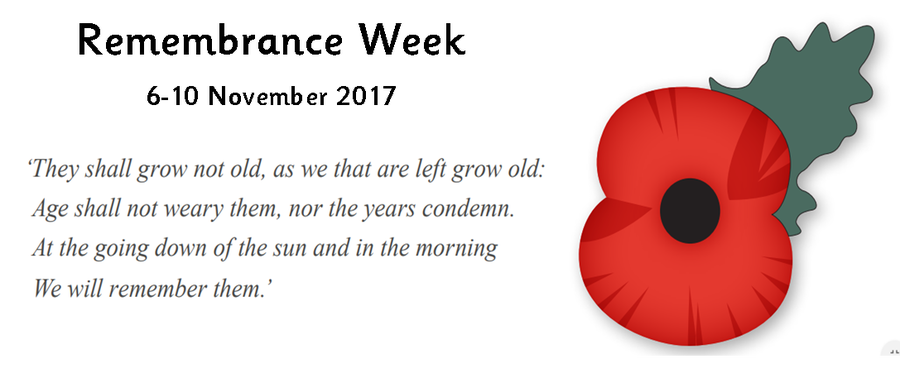 During Remembrance Week, Trombones focused on life in the trenches and what that must have been like for all of the your soldiers who endured the hardship.
We read lots of remembrance poetry and even wrote our own using the poppy as our inspiration.
Someone else who was inspired by the poppy was Moina Belle Michael, the lady who first began to use the flower as a symbol of remembrance.
Watch this short film to learn more about her...
Outdoor And Adventurous Activities
Our class is really lucky to have Danny Taylor join us for a session of Outdoor and Adventurous Activities on a Friday morning. Our focus is RESILIENCE and TEAM WORK.
This week, we worked in teams to build dens! Some were more successful than others!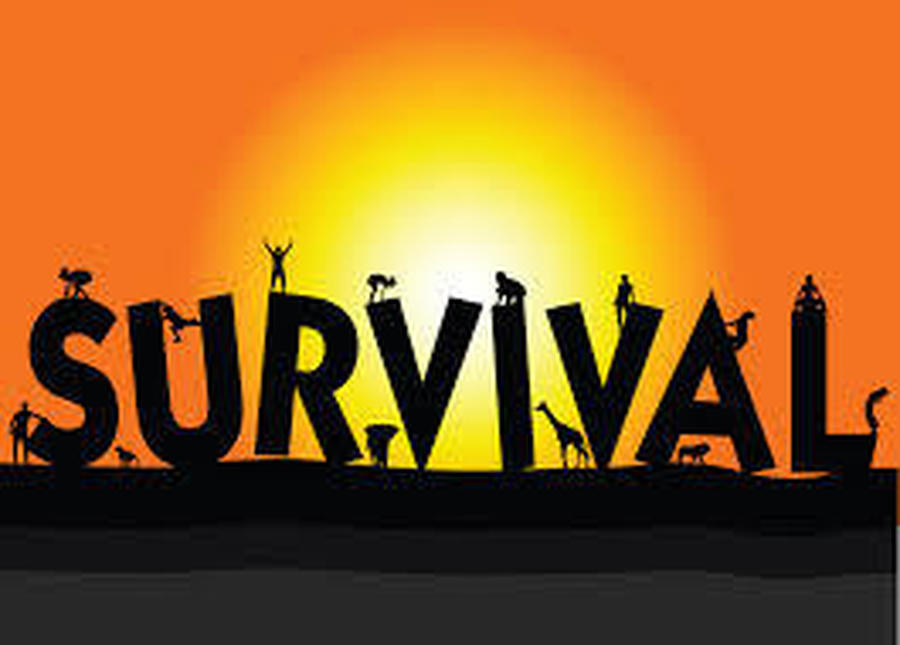 The theme of Autumn Term 1 is SURVIVAL! We are learning all about the world that we live in - the physical and human geography, its history and how we can continue to survive on this planet. In Science with Mrs. Ng, we are going way back to our own evolution and understanding how humans and animals have learned to adapt in order to survive. Camouflage is the focus in Art - we are looking at how animals use colour and pattern to hide and hunt, even making our own creature called a Strawpion which lives right here at TCP!
All of this amazing learning will be enriched by our trip to Blackpool Zoo on Friday 29th September.
Check back to see us hard at work...
Somewhere in Tarleton Community Primary School lives a creature. Undiscovered and unseen by man, it lurks behind bookshelves, on playgrounds and under desks; camouflaging itself against the eyes of children.But it is there.... you just need to know where to look...
In our Art lessons this term, we have been learning about how animals use camouflage in nature. We have been designing and making our very own creature called a Strawpion, who lives in TCP and uses camouflage to keep itself safe from children. We used digital media, papier mache and collage techniques to build our creatures and then photographed them in their environements to test how effective the camouflage was. See if you can spot them.
In our Friday PE sessions, we've been keeping fit with Mrs. Williams - our very own personal trainer!
What a work out!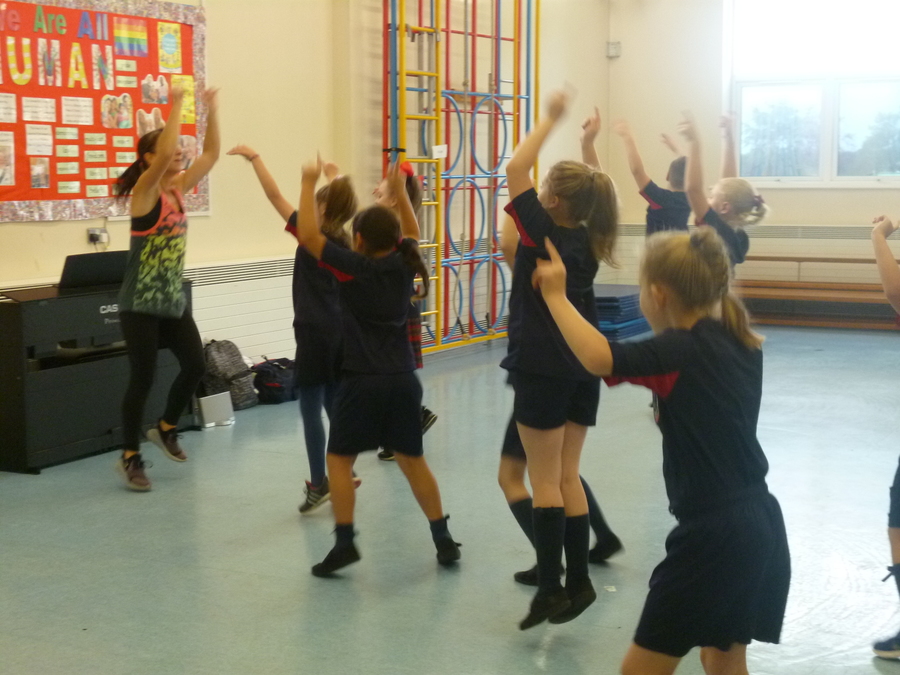 We're All Going To The Zoo!
What a fantastic day we had at Blackpool Zoo. We linked our learning in Art and Science by looking at camouflage in animals and finding out more about evolution and adaptation. During our workshop we had the opportunity to handle a range of animal artifacts including a tiger skin, elephant's foot and a leg bone that had once belonged to a giraffe. We were fascinated by our up-close look at stick insects and a very cute tamarind. Even the sun shone. Check out our pics!
Year 5 have had a very exciting time completing their Bikability Challenge. They began learning the rules of the road on our playground and then had the opportunity to practice these skills on the roads around Tarleton. And the good news is THEY ALL PASSED!
Watch out for our newly qualified cyclists on the roads near you!
What we will be learning to do this year?
| Name | |
| --- | --- |
| Key Learning in Art and Design Years 5 and 6.doc | Download |
| Key Learning Computing Years 5 and 6.docx | Download |
| Key Learning in Design and Technology in Years 5 and 6.docx.doc | Download |
| Key Learning in Reading in Year 5.docx | Download |
| Key Learning in Writing in Year 5.docx | Download |
| Key Learning in Geography Years 5 and 6.doc | Download |
| Key Learning in History in Years 5 and 6.doc | Download |
| Key Learning in Languages Years 5 and 6.docx | Download |
| Key Learning in Mathematics - Year 5.docx | Download |
| Key Learning in Music Years 5 and 6.doc | Download |